This is our OLD CyberSci website.
Try our NEW site at: https://CyberSci.ca
This year we partnered with ISACA – Vancouver who run a student cyber challenge as part of their big BC Aware Day conference. This is a major annual cyber conference in downtown Vancouver.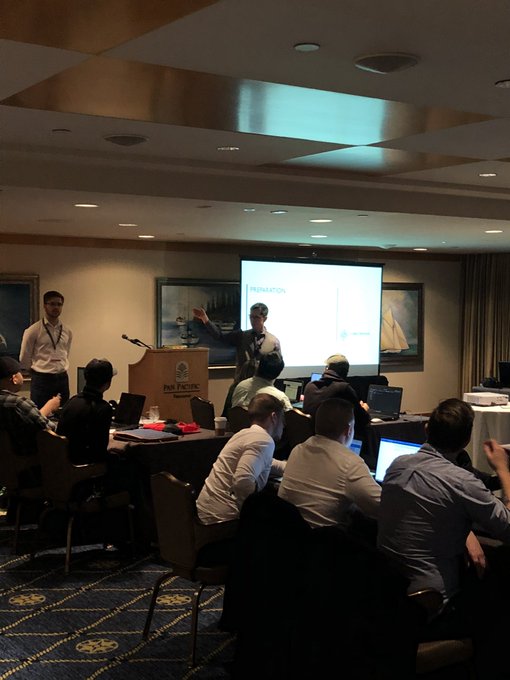 .
.
.
.
The cyber range was designed and operated by Kerry Augustine and his awesome team at CCDC. They hosted BC post secondary institutions – 12 teams, 36 students, big success!
.
.
.
.
.
Winners of the BC Aware student competition will be the official team to represent British Columbia at the CyberSCI National Finals in Ottawa in April 2020. Congrats to the team from University of the Fraser Valley – UFV.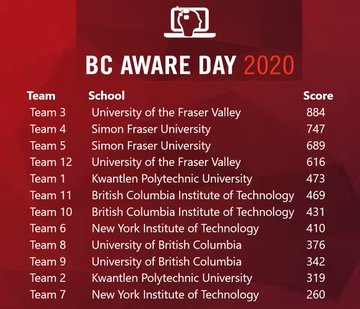 Brian Krebs was the Keynote Speaker for the BC Aware Day. He hung out with the students all morning, and told some crazy stories. When you hear it from The Krebs, you know it's true!
For information on the full BC-Aware Day event see: https://www.bcaware.ca
For information on the CyberSCI national program see: https://CyberSecurityChallenge.ca
Previous Events